accurate & reliable voltage control
Manual &


Motorised Design
For a diverse variety of applications from Quality Control Testings to Low Voltage Performance Evaluation, Ashley-Edison's endurable range of Variable Transformers deliver an efficient and reliable method of varying output AC voltages from zero to 117% of line voltage.
RELIABLE & EFFICIENT


VOLTAGE CONTROL​
All Ashley-Edison Variable Transformers are built with an ultra smooth commutator surface and operates with optimum contact pressure of the brush on the commutator. Combined with firm positioning of the coil and internal components, this ensures delivery of low operating torque.
high efficiency and
excellent regulation
With extremely small power loss attributes, Ashley-Edison Variable Transformers deliver efficiency of 98% or better and negligible variations in output voltage, from no-load to full load. 
diverse variety of applications
Typical uses include quality control testing, electronic equipment burn-in, low voltage performance evaluation, DC rectifier/regulator analysis or other industrial and engineering applications.
+6% of nominal (i.e. 240V models are continuously rated at 254V)
10x max current rating for 1 second
3x max current rating for 60 seconds
2x max current rating for 5 minutes
ADJUSTABLE OUTPUT VOLTAGE
Continuously variable from 0 to 117% of input voltage.
volt-free remote monitoring contacts
With RS-485 interface or Mimic Panel option.
cloud-based data system analysis
Real-time wireless applications for Measurement and Verification of energy and resource consumption.
COMPLIANT WITH INTERNATIONAL STANDARDS
BS EN 55022 | BS EN 61000 | BS EN 60529 | CE MARKED
See how we can help you with your application.
British Petroleum – Georgia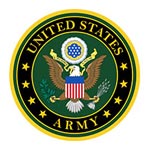 Military Grade Voltage Protection