uninterruptible power supply
minimum footprint, maximum protection
KEEPING YOU ONLINE


ALL THE TIME.
Engineered for the sole purpose of protection against unforeseen power failures. The Ashley-Edison UPS reinforces sensitive IT equipment, data center installations, high-end servers, telecom systems and other advanced network applications.
ELIMINATING


POWER FAILURES
Operated with a parallel and redundancy configuration of up to 6 units, we leave nothing to chance. Further incorporating a fully automatic, enhanced Master/Slave concept, this eliminates all variations of abnormalities and maximising system uptime.
High Versatility, High Availability
6-Pulse and 12-Pulse versions available for cost effective, improved system performance and efficiency.

Integrated features safeguard against voltage sags, surges, spikes, frequency noise and variations as well as harmonic distortions, producing the highest quality output waveforms. The Ashley-Edison UPS delivers consistent, clean, and near perfect output supply, regardless of incoming power conditions.

Insulated Gate Biopolar Transistor
IGBT Technology – Solid state, fast switching speed, high voltage capability.
Pulse Width Modulated (PWM) Microprocessor
Fully digital controlled with onboard self diagnostic system.
Able to handle 100% load phase imbalance
Balancing the load evenly across three input phases without any degradation to the output performance.
Internal Static and Manual Bypass
Automatic, total electrical isolation for system maintenance purposes.
Able to handle batteries with extreme low ripple voltage, 24hr intelligent battery test, temperature compensated charging and deep discharge protection.
Safeguarding against energy return to mains.
Overcurrent protectionUtilising a high frequency Transformer-less Power Supply (TPS), the overall physical size is greatly reduced.
Isolation Transformer Based Inverter option
Galvanic isolation during normal operation via standard isolation transformer on inverter output.
volt-free remote monitoring contacts
With RS-485 interface or Mimic Panel option.
cloud-based data system analysis
Real-time wireless applications for Measurement and Verification of energy and resource consumption.
COMPLIANT WITH INTERNATIONAL STANDARDS
BS EN 55022 | BS EN 61000 | BS EN 60529 | CE MARKED
AUX-K
1KVA ~ 10KVA
Input Voltage Range:
176V to 276V
Output Voltage:
220V / 230V / 240V
Output Voltage Accuracy: ±2%
AEU-LXM
10KVA ~ 150KVA
Input:
380V / 400V / 415V
Input Voltage Tolerance: ±20%
Available in Three Phase Input, Single Phase Output Configuration
AEU-MP
10KVA ~ 800KVA
Input & Output:
380V / 400V / 415V
Input Voltage Tolerance: ±20%
See how we can help you with your application.
British Petroleum – Georgia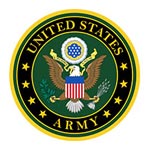 Military Grade Voltage Protection