Automatic Voltage Stabilisers
OIL IMMERSed - Brushless TECHNOLOGY
For the toughest


of applications
This highly robust design is ideal for some of the world's most challenging environments.
Far exceeding industrial standards, the IVSI Series Automatic Voltage Stabiliser delivers maximum reliability, making it the Gold Standard in power protection.
Engineered to go all out,


All the time.
Size matters. we build up to 3,000kva.
Boasting a massive capacity range, our custom built Automatic Voltage Stabilisers cater up to 3,000KVA loads along with a wide input swing of up to ±30% voltage tolerance.
magnetic induction, brushless technology.
A maintenance-free solution.
Utilising a rotor and stator design principle to amplify or reduce the magnitude of the voltage in a series transformer winding, regulating and maintaining a constant output voltage. This concept results in a highly reliable and virtually maintenance-free voltage stabilisation solution.
Significantly enhances performance and cooling efficiency for industrial-grade voltage regulation and power protection.
Also available in 
Single Control Module.
For the load-balanced 3Phase 3Wire systems, the IVS Series is an ideal economical option and also in terms of physical size, a highly compact solution.
INDEPENDENT PHASE CONTROL
Independent phase voltage sensing and control to ensure the individual phase voltages remain stable, regardless of load unbalance.
Broad input voltage tolerance
From ±10% up to ±30% input voltage swing.
Inbuilt High Overload Capability
Ideal for loads with an inherent initial high current draw on startup.
precision voltage regulation
Output voltage accuracy ±1.5%.
Phase Failure & Reversal Protection
Audible alarm in the event of phase failure or reversal.
TRANSIENT VOLTAGE SURGE SUPPRESSION
Protects loads against harmful high-energy surges, transients and spikes.
Ability Audible alarm in the event of the supply voltage going outside the input voltage window.
Lightning Surge protection
Protection against extremely high voltage surges and transients caused by lightning strikes on the supply line.
volt-free remote monitoring contacts
With RS-485 interface or Mimic Panel option.
cloud-based data system analysis
Real-time wireless applications for Measurement and Verification of energy and resource consumption.
COMPLIANT WITH INTERNATIONAL STANDARDS
BS EN 55022 | BS EN 61000 | BS EN 60529 | CE MARKED
Three Phase | magnetic induction design
Oil Cooled
Independent Phase Control
Oil Cooled
Air Cooled
Independent Phase Control
See how we can help you with your application.
British Petroleum – Georgia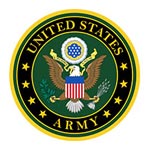 Military Grade Voltage Protection