Automatic Voltage Stabilisers
SERVO ELECTRONIC DESIGN SINGLE & THREE PHASE
constant Voltage Regulation


REGARDLESS OF LOAD CHANGE
Suitable for all electrical and electronic equipment,
Ashley-Edison's AC Voltage Stabilisers continuously monitor the incoming supply and automatically regulates the output, ensuring voltages reaching the load equipment remains constant at the requisite voltage, from no load to full load.
delivering stability,


ensuring reliability.
Step-less Voltage Regulation
Ashley-Edison Servo Electronic design delivers smooth and stabilised output voltage to the load, optimising the equipment's life span and protecting your uptime.
Independent Phase Control
Independent phase voltage sensing and control ensures the individual phase voltages remain stable, regardless of load unbalance.
Unparalleled Inbuilt Protection and Control Features
When looking for quality voltage protection, Ashley-Edison's market leading AC Voltage Stabilisers have repeatedly proven their durability and dependability in some of the world's harshest and most demanding power environments.
Overcurrent Protection fitted as standard.
Manual Electronic Control Bypass Facility.
Inbuilt High Overload Capability
For loads with an inherent initial high current draw on start-up.
Transient Voltage Surge Suppression
Protects electrical and electronic loads against harmful high-energy surges, transients and voltage spikes.
Loading Protection in the event of Phase Failure. 
Soft Start-Up Load Protection
Protection of the load from momentary overvoltage situations on startup.
Over / Low Voltage Protection
Ability to automatically shut down the Voltage Stabiliser in the event of the input supply voltage going outside the input voltage window.
Lightning Surge Arrestors
Protection against extremely high voltage surges and transients caused by lightning strikes on the supply line.
Standard for outdoor models.
volt-free remote monitoring contacts
With RS-485 interface or Mimic Panel option.
cloud-based data system analysis
Real-time wireless applications for Measurement and Verification of energy and resource consumption.
COMPLIANT WITH INTERNATIONAL STANDARDS
BS EN 55022 | BS EN 61000 | BS EN 60529 | CE MARKED
See how we can help you with your application.
British Petroleum – Georgia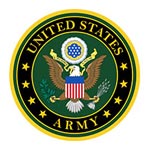 Military Grade Voltage Protection